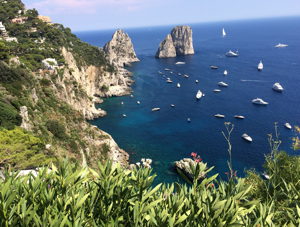 About Us
Itinera.com began life in 2015, when two friends with many years of experience in the travel business, decided that existing travel websites simply did not go far enough in helping travellers find the specific accommodations they really wanted.
The big travel websites can only help with basic accommodation searches. When it comes to more specific requirements, such as a pet-friendly, centrally-located, 4-star hotel with a spa within walking distance of a pet-friendly restaurant OR a disabled-friendly hotels with free parking and Wi-Fi, the big providers consistently disappoint leaving the traveller with few options. In addition, all the key information that a traveller needs about a destination to help plan the perfect trip is often not found in one single place and requires tireless research across multiple websites.
Our mission
At Itinera.com, our mission is to take the stress out of travel planning and to help our customers find exactly what accommodation they are looking for, no matter how specific their requirements are! We have hundreds of thousands of carefully selected hotels, hostels, serviced apartments, bed and breakfasts across the globe available to suit all budgets and tastes.
As well as being able to book accommodations quickly and easily, our customers will be able to find extensive information relative to their specific needs all in one place. For example, if you are travelling with pets, we want to help you answer some of the most important questions a pet owner needs to consider upfront when booking a trip, questions like: - Which airlines allow the transport of pets? What are the size requirements of pets in the cabin? How far is your chosen pet friendly hotel from the closest pet friendly restaurant? Where is the nearest vet to your chosen hotel?
Our intention is to provide a simple, intuitive experience for travellers with all the information they need to plan and book every element of their trip via thousands of Itinera.com pages, built to specifically cater to your precise travel needs. We work tirelessly to ensure our site is easy to use and has the depth and breadth of accommodation and useful information to ensure that you, our customer, have all the information you need at your fingertips to make the right decisions for the perfect trip. Why spend hours trawling through countless websites to piece together information, second guessing if a accommodation is right for you, when we provide one-stop shopping?
Our values
Our teams around the world are constantly looking for new and useful information to make available to our community worldwide through the Itinera.com family of websites. We encourage our visitors to also share their experiences and tips with other fellow travellers. Itinera.com is committed to extending a helping hand, supporting local communities and charities throughout the world and giving a percentage of our profits back to a select number of good causes.